We have created tumour specific 'top tips' resource for professionals to use when giving advice and information to patients around physical activity.
These information sheets are able to be individually downloaded using the links below!
If you require more help, information or specific advice please get in touch with GSTT's Physiotherapy Dept. by calling 0207 188 9654 or by email active.you@gstt.nhs.uk
This information is able to be downloaded and/or printed, to download click here.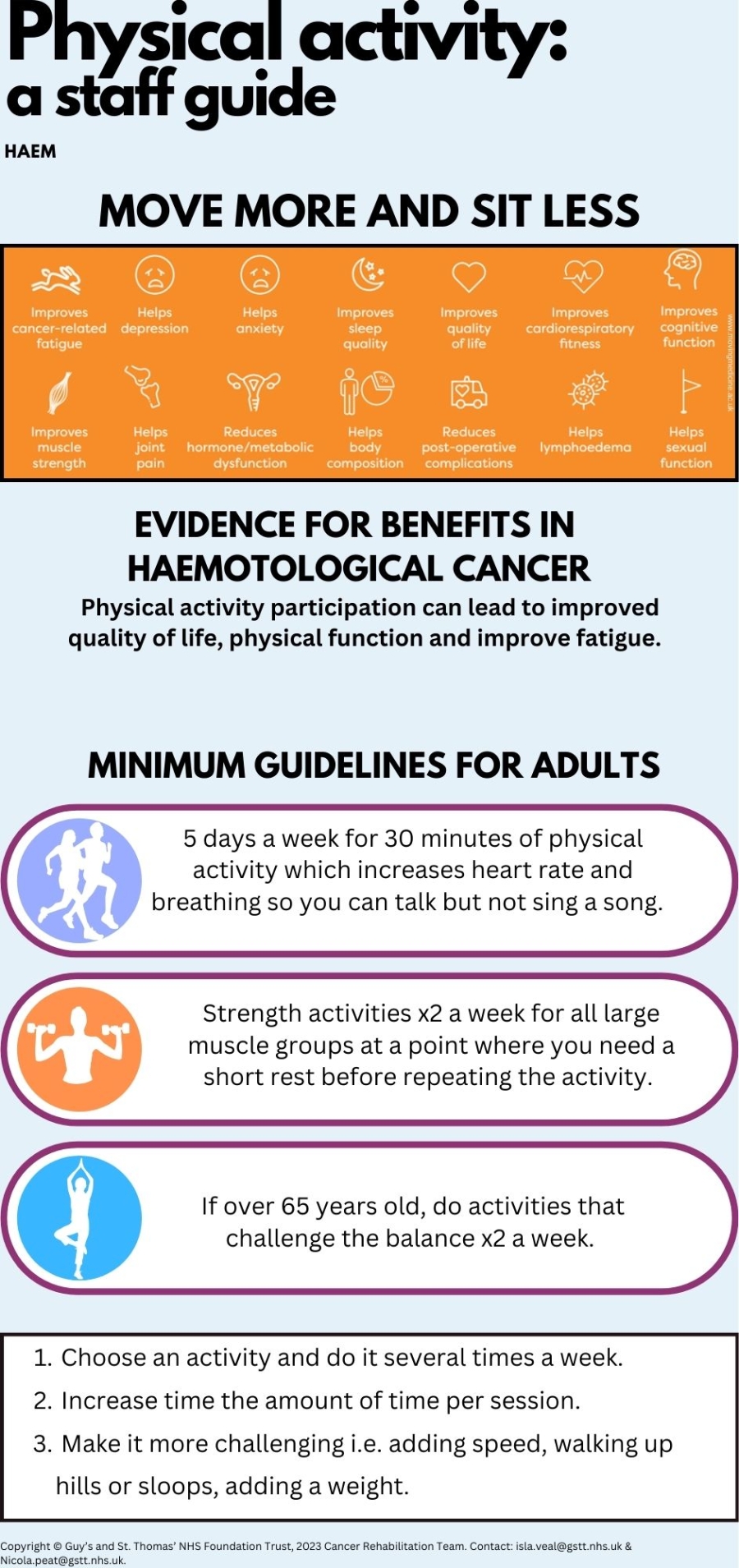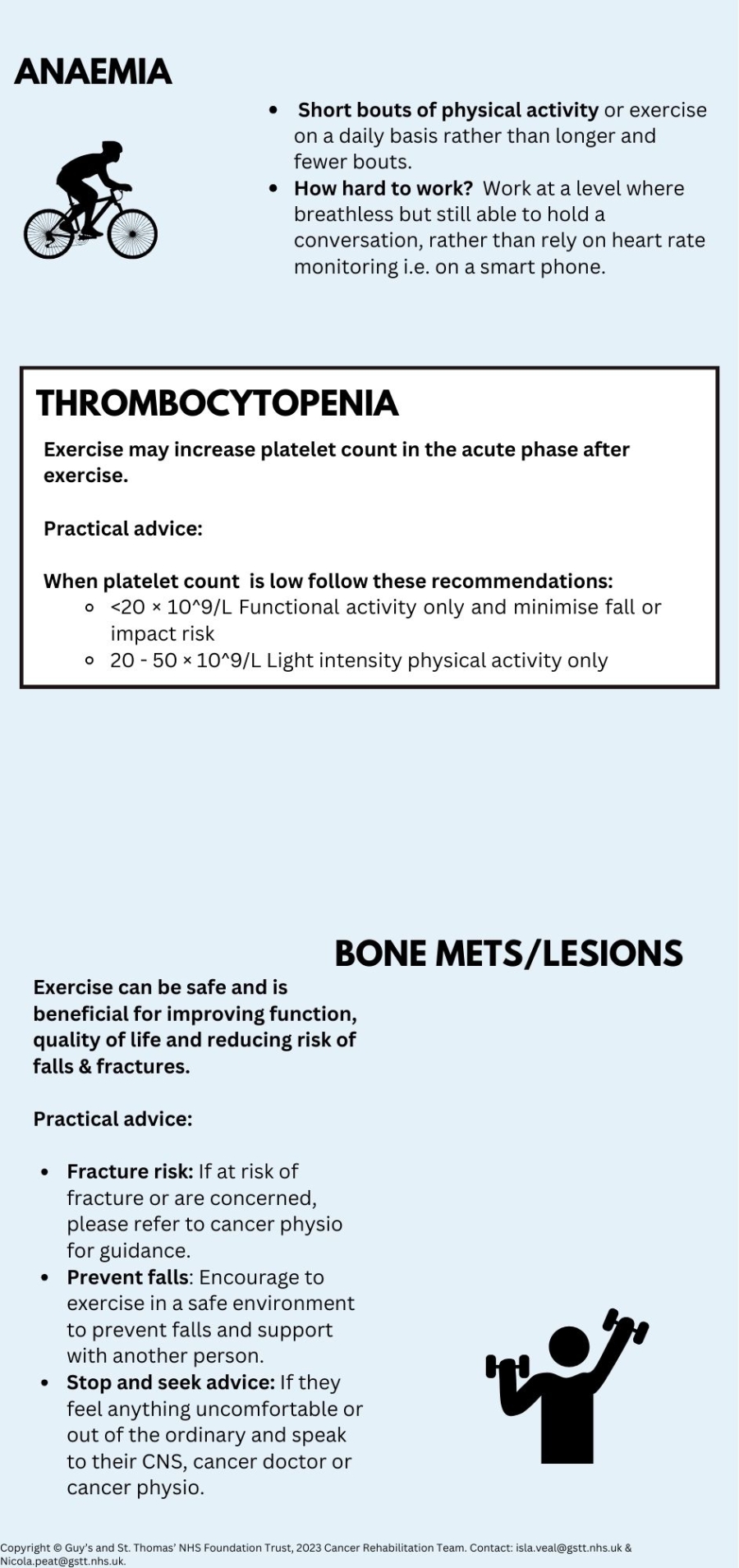 This information is able to be downloaded and/or printed, to download this section click here